Ross Short - CHP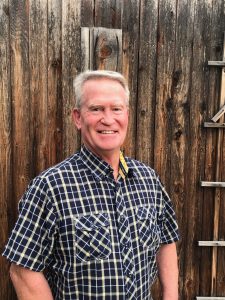 At Body-Wize, Ross' approach is to treat the whole body, eliminating pain for the long-term rather than focusing on a short-term fix or adjustment that will mask the symptoms. Helping you recover quickly and completely from an injury and get back to normal is his primary goal.
Ross from Body-Wize performs a very skillful and effective form of physical therapy that includes four modalities (Hellerwork, Pilates, Whole body vibration and Reiki)
Between his 23+ years experience and being professionally trained by experts in his field, he has achieved a 93% success rate in reducing or eliminating chronic pain for his patients.
If you have had little or no improvement of your chronic pain from your current therapist, it may be time to look into an alternative of the physical therapy you are getting.
Ross is a member of the Canadian Hellerwork Association. 
Hours of Operation:
Monday
9:00 AM – 3:30 PM (last appointment @ 2:00 PM)
Tuesday
9:00 AM – 3:30 PM (last appointment @ 2:00 PM)
Wednesday
CLOSED
Thursday
CLOSED
Friday
9:00 AM – 3:30 PM (last appointment @ 2:00 PM)
Saturday
9:00 AM – 3:30 PM (last appointment @ 2:00 PM)
Sunday
CLOSED