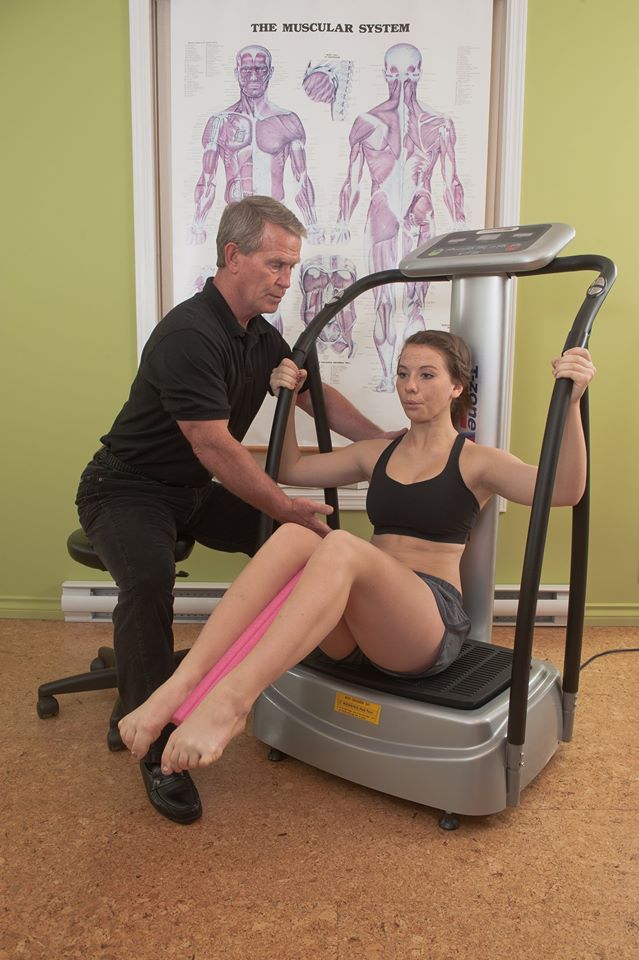 Vibration technology was developed by the Russian Space Program in the 1960′s and has since been adopted by NASA. Some of the many improvements the body will benefit from Whole Body Vibration include:
– Body Density
– Muscle Tone
– Blood Circulation
– Lymphatic Drainage
– Incontinence
– Break down of Scar Tissue
Free Assessment
Suffering from ongoing pain issues? Ross invites you to receive a FREE assessment to assist in reducing or eliminating your chronic pain.
Hours of Operation:
Monday
9:00 AM – 3:30 PM (last appointment @ 2:00 PM)
Tuesday
9:00 AM – 3:30 PM (last appointment @ 2:00 PM)
Wednesday
CLOSED
Thursday
CLOSED
Friday
9:00 AM – 3:30 PM (last appointment @ 2:00 PM)
Saturday
9:00 AM – 3:30 PM (last appointment @ 2:00 PM)
Sunday
CLOSED