Skate Faster, Move Quicker, and Get Better Balance with Body-Wize Structural Integration
You Punish your Body for The Game you Love, Optimize with Body-Wize Structural Integration
Your Game can get Even Better, Body-Wize Structural Integration takes you there.
Weekend Warriors Are Athletes Too! Be the Best with Body-Wize Structural Integration
On the Court, Balance is Key. Stay Aligned with Body-Wize Structural Integration
Enjoy the Powder without the Pain with help from Body-Wize Structural Integration
What sets an elite athlete above the crowd…
…is his/her desire and the ability to push the limits of physical performance. In order to outdistance the rest, many top athletes train themselves to work through the discomfort and pain that causes the less determined to drop out of the race. It's mind over matter. In their quest to 'be the best', they ignore muscle fatigue, aches, pains and uncomfortable twinges. In fact they expect pain and see it as something to be overcome by sheer force of will.
This essential mind-body connection is also recognized by Body-Wize. But we take a different approach to the mind-body relationship. Through an 11- session Hellerwork series we reestablish an intuitive understanding of how the body wants to move to prevent injury.
When an athlete can maximize potential in these three areas,
goals are scored, games are won and records are broken.
Not only that, the incidence of injury is greatly reduced;
allowing more time playing, training, and practicing.
Testimonial from Dave Babych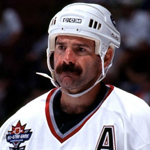 …Anyone considering Hellerwork should not hesitate. I've been a pro hockey player for 20 years. In those 20 years, I felt my best when Ross Short performed Hellerwork on me. My posture was better, joints moved easier, I could breathe easier and this was only after a few sessions. I would recommend it to anyone."
Hours of Operation:
Monday
9:00 AM – 3:30 PM (last appointment @ 2:00 PM)
Tuesday
9:00 AM – 3:30 PM (last appointment @ 2:00 PM)
Wednesday
CLOSED
Thursday
CLOSED
Friday
9:00 AM – 3:30 PM (last appointment @ 2:00 PM)
Saturday
9:00 AM – 3:30 PM (last appointment @ 2:00 PM)
Sunday
CLOSED