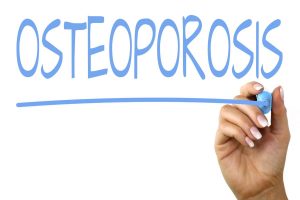 Osteoporosis is the most common reason for broken bones in the elderly.  It is a disease in which decreased bone strength can lead to broken bones, leading to chronic pain.  Do you suffer from pain as a result of osteoporosis?  Rather than just treating the pain from a broken bone, ensure that you restore your mobility and health for the long term.  You do not have to live in constant pain as a result of osteoporosis.  Ross Short has a proven program to address the route causes of your osteoporosis pain.
At Body-Wize, our approach is to treat the whole body, eliminating pain for the long term rather than focusing on a short term fix or adjustment that will mask the symptoms.  Helping you manage osteoporosis and achieve optimal health is Ross' primary goal.
Osteoporosis has a variety of causes, all of which can result in long term pain.  Ross uses a combination of four proven modalities to bring your tissue and body back into alignment and eliminate pain – Hellerwork Structural Integration, Pilates, Reiki, and Whole Body Vibration.  Using this unique combination of techniques to address balance in the whole body, Ross has a 93% success rate in reducing or eliminating chronic pain in his clients.
Body-Wize can help eliminate the discomfort that you suffer due to osteoporosis.  At your initial appointment, Ross will assess your alignment and balance and work with you to build a program to treat the cause of your osteoporosis related pain and create long term balance and health.
Book your appointment with Ross today to ensure that you best manage the pain due to osteoporosis.  By treating the underlying issues, you can return to ideal health and vitality.
Need Pain Relief?
Back Pain
Chronic Conditions
Low Energy
Free Assessment
Suffering from ongoing pain issues? Ross invites you to receive a FREE assessment to assist in reducing or eliminating your chronic pain.
Hours of Operation:
Monday
9:00 AM – 3:30 PM (last appointment @ 2:00 PM)
Tuesday
9:00 AM – 3:30 PM (last appointment @ 2:00 PM)
Wednesday
CLOSED
Thursday
CLOSED
Friday
9:00 AM – 3:30 PM (last appointment @ 2:00 PM)
Saturday
9:00 AM – 3:30 PM (last appointment @ 2:00 PM)
Sunday
CLOSED