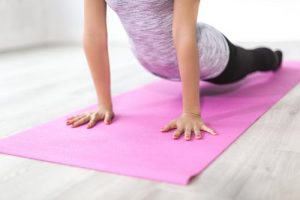 Pilates exercises focus on firming and strengthening your core muscles so that the rest of your body can move with greater ease and flexibility.
Pilates is known as a diaphragmatic exercise program. This simply means that all movement should be initiated with your diaphragm. For example: Were you aware that flexing the buttocks restricts the range of motion of your diaphragm? The diaphragm is one of your core muscles, and if the diaphragm is restricted so is your breathing.
The goal of Pilates exercise is to co-ordinate breath with movement. This lengthens and strengthens muscles from the core, greatly improving flexibility.
Free Assessment
Suffering from ongoing pain issues? Ross invites you to receive a FREE assessment to assist in reducing or eliminating your chronic pain.
Hours of Operation:
Monday
9:00 AM – 3:30 PM (last appointment @ 2:00 PM)
Tuesday
9:00 AM – 3:30 PM (last appointment @ 2:00 PM)
Wednesday
CLOSED
Thursday
CLOSED
Friday
9:00 AM – 3:30 PM (last appointment @ 2:00 PM)
Saturday
9:00 AM – 3:30 PM (last appointment @ 2:00 PM)
Sunday
CLOSED