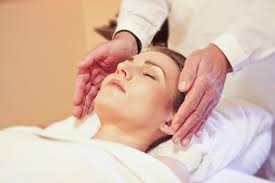 Energy is what moves us. Our bodies literally use electrical energy to communicate signals between all of our different body systems.
Working the the flow of our natural energies allows Ross to communicate with these systems in their own language, effectively restoring a balanced state – a state where healing occurs most rapidly, optimizing the healthy flow of energy throughout your body.
Contact Ross today to book your appointment and use the healing beneifts of Reiki.  
Free Assessment
Suffering from ongoing pain issues? Ross invites you to receive a FREE assessment to assist in reducing or eliminating your chronic pain.
Hours of Operation:
Monday
9:00 AM – 3:30 PM (last appointment @ 2:00 PM)
Tuesday
9:00 AM – 3:30 PM (last appointment @ 2:00 PM)
Wednesday
CLOSED
Thursday
CLOSED
Friday
9:00 AM – 3:30 PM (last appointment @ 2:00 PM)
Saturday
9:00 AM – 3:30 PM (last appointment @ 2:00 PM)
Sunday
CLOSED